It's head and handle are 6061 T6 aluminum. The faces are soft plastic. The bronze colored face in the pics is a bronze face attached to a plastic mount.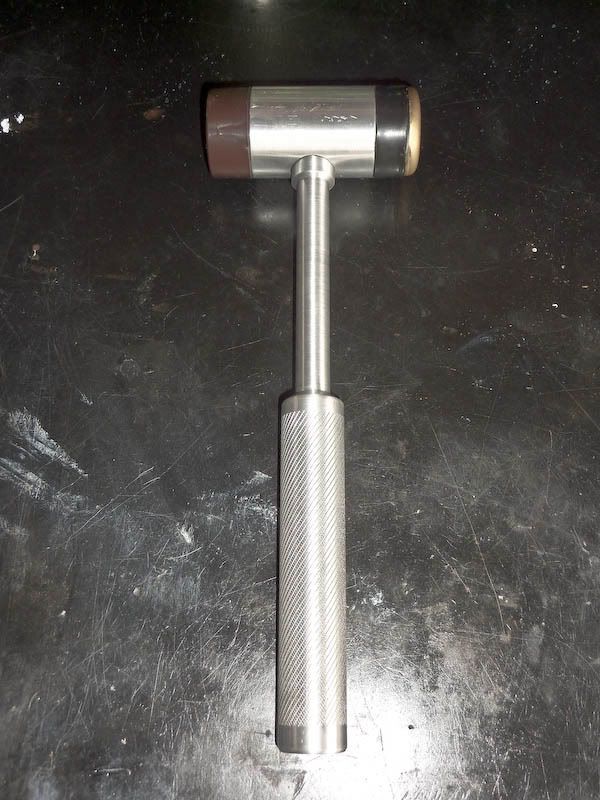 The handle is knurled with the points cut off so it provides a good grip but isn't sharp in your hand. The handle is also counter-bored for light weight and stiffness.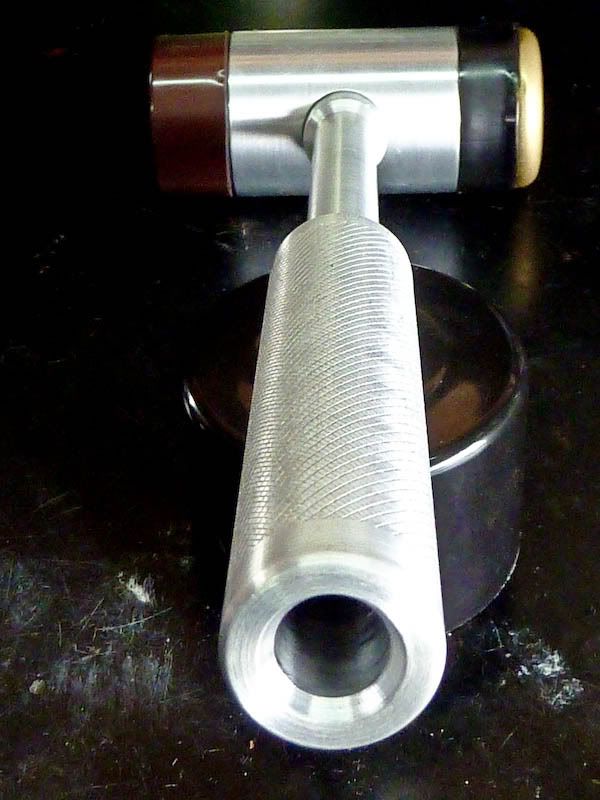 The faces were purchased from Mcmaster-carr. They screw in so I can replace them easily with any type I'd like (hard, soft, steel, bronze, etc). Notice the tapered counter-bore, that takes the load off of the screw and transfers it to the head so you don't break the screw off with a glancing blow.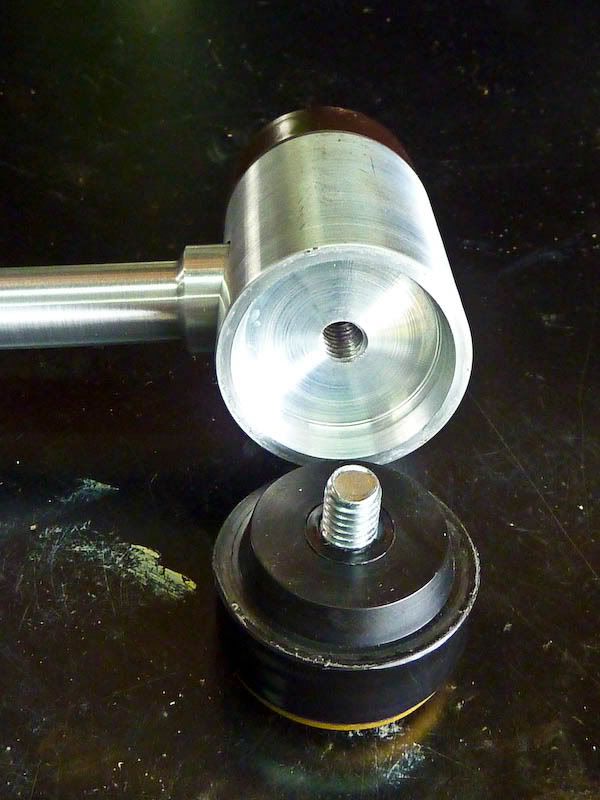 So far I've found it's good for gunsmithing work. I'd like to make a smaller one 3/4" in diameter.