As mentioned earlier, I bought a house in Sept. of 2009 and it came with a 15'x9' shop. Here is what it looked like during the first year I lived here, and what I started off with. The pictures are as if you walked in, looked left, and then turned your head to the right.
My workbench was probably the old kitchen cabinets, as the current ones look pretty new.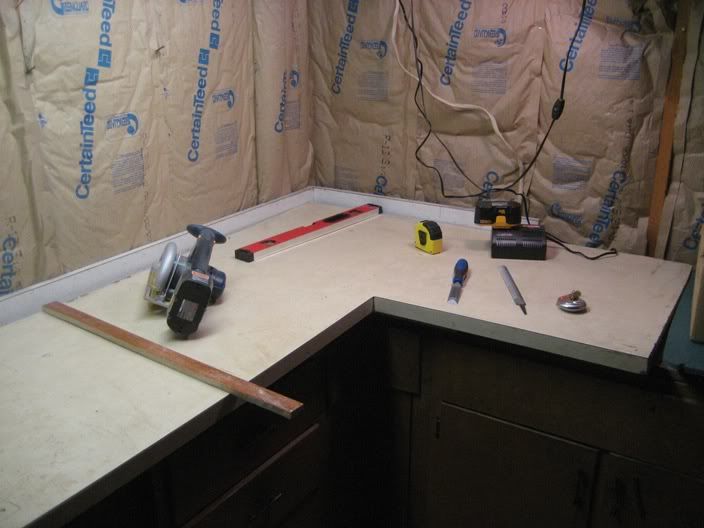 A cabinet on the other side of the shop. Yup, my first set of tools were a boxed set of Ryobi battery powered tools, plus a battery powered chaulker. There were no more drafty windows in my house after buying that thing.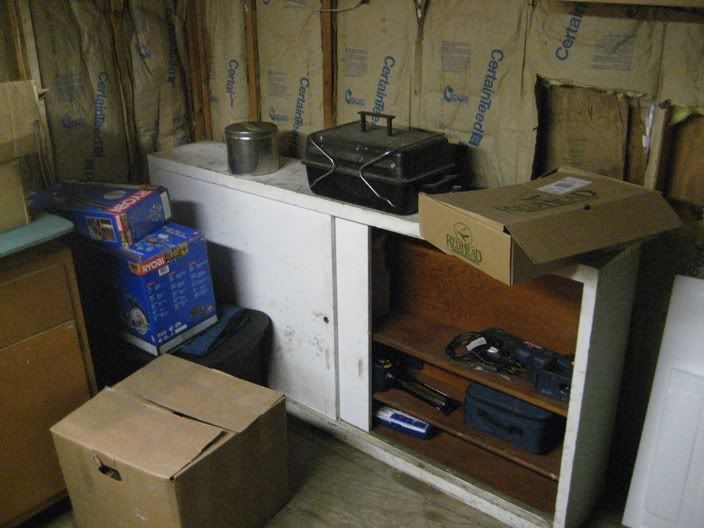 From the next two pictures, you can see I do have plenty of storage cabinets on the wall. You can also see that the insulation was not quite completed when I got the shop. The walls were almost done, but no insulation in the ceiling. The people who we bought the house from mainly used the shop for storage. The person they bought the house from built the shop.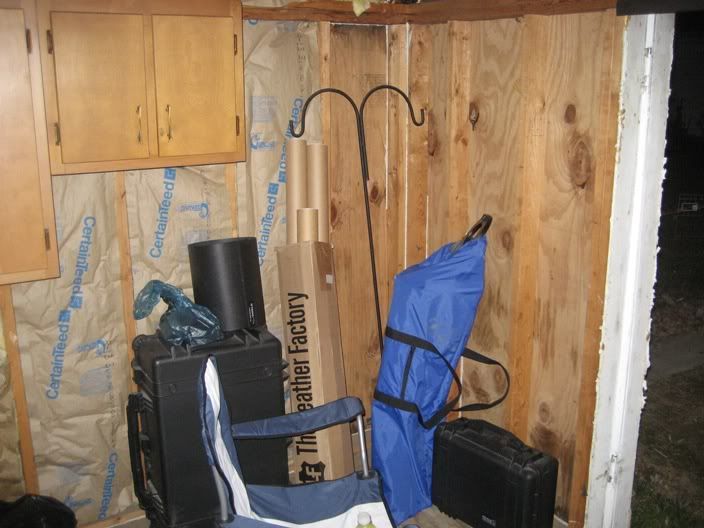 One thing that you can't see here is how electricity was coming into the shop. After moving in, I figured it out. There were wires running underground from the corner of the shop to the corner of the house. From there an extension cord was tied into the wires, and then plugged into an outdoor electrical socket.
My wife's cousin is an electrician, so I got him to rip all the old wiring out and run new wiring into the panel box on a new circuit like it supposed to be. Right now I have one 15amp circuit running into the shop with the wires in place for another circuit, and enough room to run wire for a third circuit. Those will be setup after we upgrade the house from 100amp service to 200amp service.
The after pictures are to come shortly.