Without rail extensions the BT3x00 only rips up to a width of approximately 19". Unless of course you move the rails over, which means "re-calibrating" the rails afterwards.
I put this jig together this afternoon and can now rip well beyond 24" in width.
I shaped the bottom of the 3/4" thick slats so that the protrusion fit snugly in the upper slot of the front and rear rails. A shorter piece was screwed and glued to the end of those to raise the jig's fence so it will clear the auxiliary table.
The "fence" was installed with the slats installed on the rails, I used the saw's rip fence to align the jig's fence by measuring from the saw's rip fence to the jig's fence both at the front and rear of the saw. This assured that the jig's fence is parallel to the blade. I then clamped the fence to the slats, pre-drilled for the screws, removed the fence, applied glue and then screwed the fence back in place. I also made it extra long to keep larger material more easily aligned to the fence.
To set the width if the rip you have to measure of course from the blade to the jig's fence.
Here are a couple of pictures of the jig installed on the saw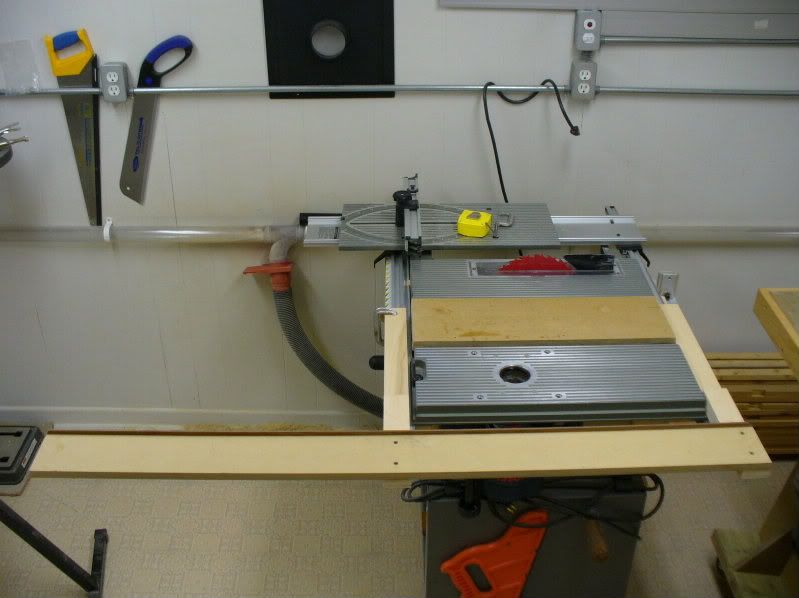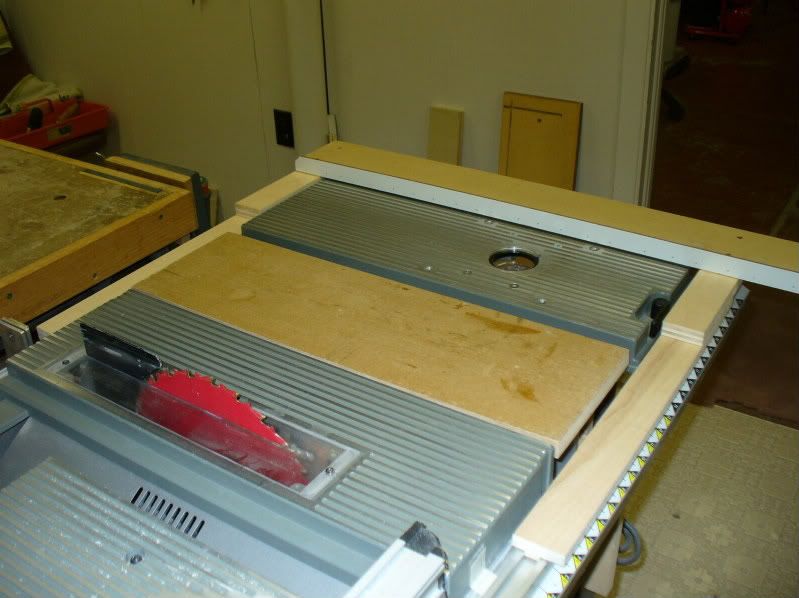 Here is a bottom view of the jig, note how the bottom of the slats are shaped to fit the top of the rails.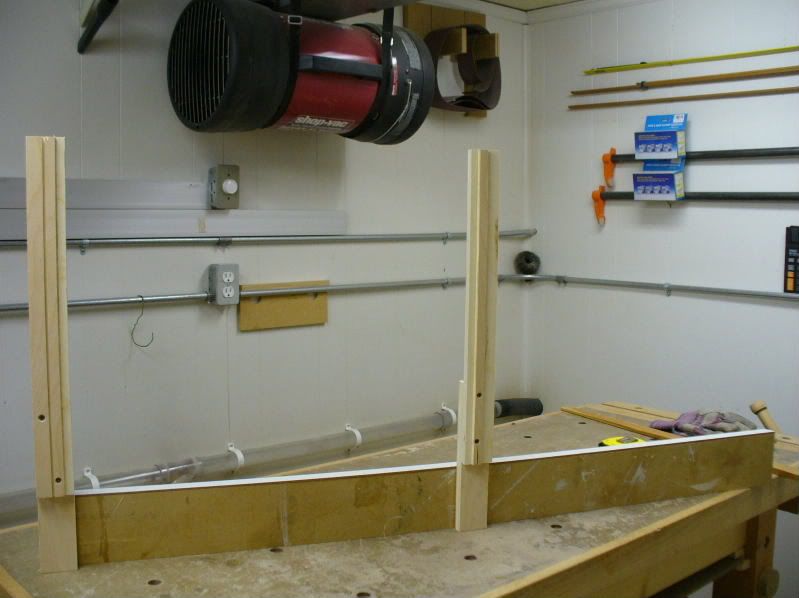 Simple... and it works, I already tried it.
Tim